Filezilla gives possibility to upload files directly to the server excluding browser. This free software is available for most popular operating systems (Windows, Linux and MacOs). Thanks to Filezilla we are able to make two modes of connection: SFTP and FTP.
Filezilla has extended configuration options.
To upload files to the server, network details needs to be filled:
Server

– IP address of our server

Username

– ID/username

Password

– password provided during registration

Port

– for SFTP connections should be

22

and for FTP

21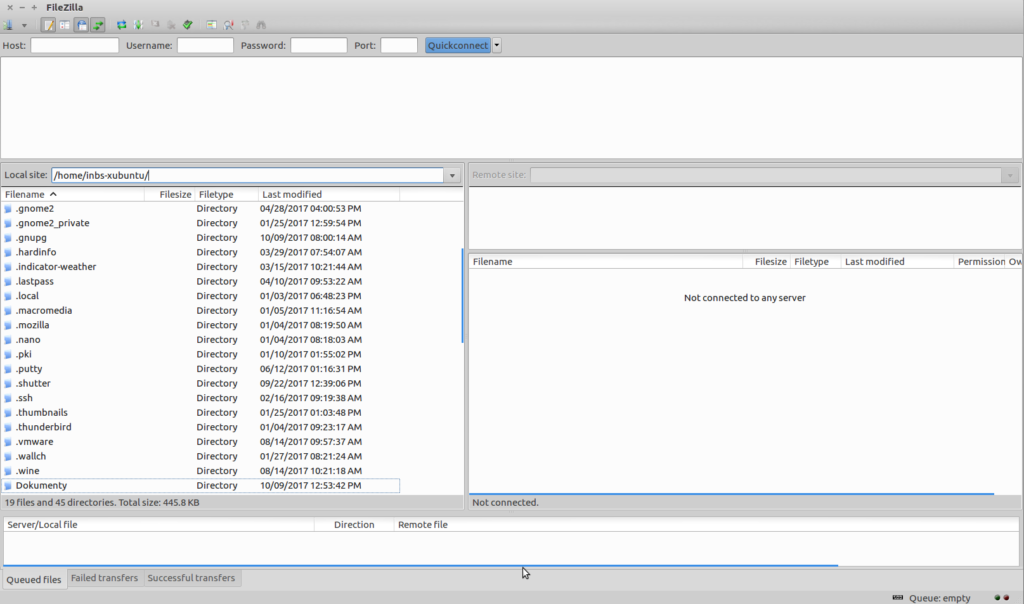 Than we need to click 'Quick Connection' button. Once connected, right box will show files stored on the server and left one will contain list of files from our computer where the Filezilla is installed.
The easiest way to transfer data to the server is to 'Drag and Drop' files from left box to the right one (action can be performed also in a reverse way – from server to computer). There is no need to re-type data each time we want to connect. Filezilla gives possibility to use 'Connect with last used server' option, which works only if the connection history is not deleted.
We DO NOT recommend keeping private data on public computers used by different users.
In order to clear history please click on:
Main Menu → Edit → Clear Private Data → Tick all options → Click OK.